Our Pastor
Reverend Dr. Leonard Hampton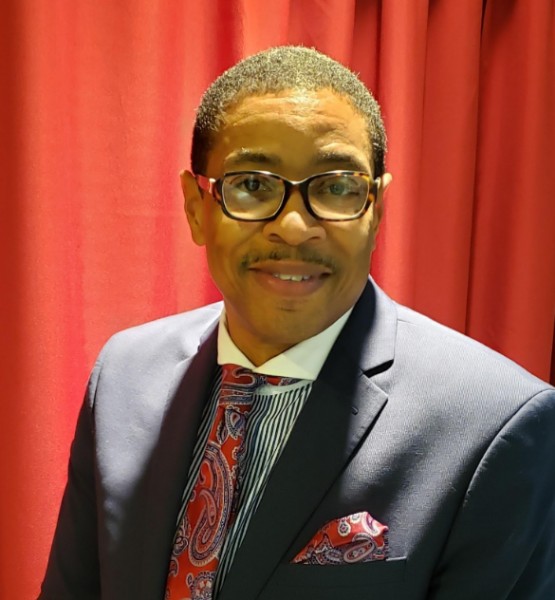 Reverend Dr. Leonard Hampton is a man who is anointed, appointed and filled with the Holy Spirit to preach, teach, play and sing praises unto our Lord and Savior "Jesus Christ". He was called by the Lord at the early age of fifteen. He knew within his heart that God had something special for him to do with his life. Reverend Hampton is a man with a "vision" who was called to preach the gospel of Jesus Christ in 1995. Reverend Hampton is a preacher who can sing as well as handle the keyboards. He has a love for music and a passion for the Lord. He embraces the Word. He displays an enthusiastic spirit. He's an educator, a motivator, and demonstrates a commitment to the highest standards.
Reverend Hampton was elected to the office of Pastor at Zion Hill Baptist Church of Piscataway, 450 Highland Ave., Piscataway, New Jersey on January 7, 2006. He was installed on March 12, 2006. Prior to accepting the office of Pastor at Zion Hill Baptist Church, Reverend Hampton served as Associate Pastor of New Light Baptist Church, Bloomfield, New Jersey and Youth Pastor of Clear View Baptist Church, Newark, New Jersey. He is an active Chaplain of United Chaplain International Worldwide, Inc., an outreach Ministry of Presence dedicated to recruiting those who have been called into the Lord's ministry.
Reverend Hampton received his A.S. Degree of Bible Studies from Philadelphia College of the Bible, Langhorne, PA. He received his B.A. in Music Education from Bethune Cookman College, Daytona Beach, FL. His Master of Divinity Degree was awarded from Philadelphia School of the Bible in 2011. In addition, he was elected to serve as Chairman of the Board of Ethics for the Township of Piscataway, New Jersey in 2011. On January 17, 2016, he received an Honorary Doctor of Divinity Degree from Virginia University of Lynchburg.
Reverend Hampton is a native of Hillside, New Jersey. He is a family man married to Sharon Dawson Hampton formerly of Newark, New Jersey. From this union, they have three beautiful children - Jasmine, Brandon and Devin.